T90 Xplode Review: Don't Buy Before You Read This!
Expert rating:

By Natalie K (Senior Reviewer) March 10, 2023 Advertising Disclosure
What is it?
T90 Xplode is a testosterone boosting supplement which is also said to raise libido. It's made up of natural ingredients for aiding male health and supporting all aspects of energy and endurance.
They use an all-natural formula mixed into a proprietary formula of common testosterone boosting ingredients. One unique ingredient added is caffeine to increase energy.
Very little is said about this brand, but luckily a full ingredients list is provided. After examining many male enhancing pills our review experts concluded that Viritenz was the best overall.  It has a potent all-formula of studied, comprehensive male enhancement ingredients.
Discover what makes Viritenz the top ranked supplement of its kind by clicking here.
T90 Xplode Ingredients and Side Effects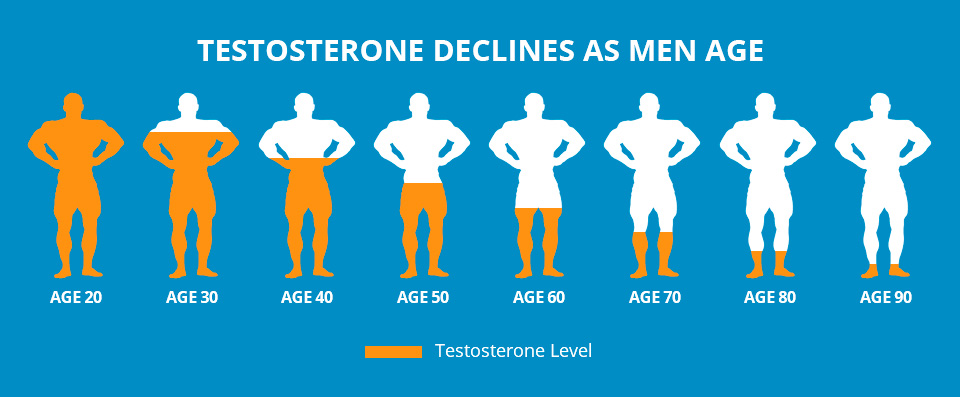 Ingredients:
| | | | | |
| --- | --- | --- | --- | --- |
| Tribulus Terrestris Extract | Fenugreek Extract | Eurycoma Longifolia Extract | Trimethylxanthine | Coleus Forskohlii Extract |
| Gelatin | Microcrystalline Cellulose | Silica | Magnesium Stearate | |
Tribulus Terrestris Extract: Plant extract which is added to support male libido. This is said to provide effects without altering testosterone.
This can also support cognitive function, and it's been shown to be safe and effective.
Fenugreek Extract: Taken from an herb which is used to slow the absorption of sugar. This can be used to treat stomach issues, and aid in improving athletic performance.
Shown to be safe in amounts regularly found in food.
Eurycoma Longifolia Extract: Plant found in parts of Asia which has been shown effective as an aphrodisiac. It can also aid fertility and has had much support for its ability to increase erections and block the creation of estrogen.
Trimethylxanthine: The chemical name for standard caffeine. This can be used to create alertness via the stimulation of the central nervous system.
This can be extracted from many foods, and should be limited to around 400 mg a day for most adults. This can vary depending on sensitivity and tolerance, as some may experience negative effects with much less.
Many potential side effects are possible, and it's not advised to take this late in the day. Possible symptoms may include:
Headaches, nausea, and irritability.
Jitters, difficulty relaxing, and anxiety.
They have also failed to provide any information about the total caffeine content. This makes it impossible to determine if it's added in safe amounts, and whether or not one can expect healthy results. For the top ranked list of the best male enhancement pills, click this link.
Coleus Forskohlii Extract: Herb added to raise testosterone and aid fat loss. There has been a lack of reliable studies to prove whether or not this is effective. This makes it impossible to determine the overall quality.
T90 Xplode Quality of Ingredients
There are some healthy ingredients that can raise testosterone and improve erections. The 2 questionable additives are caffeine and coleus forskohlii, as caffeine is potentially dangerous, and coleus forskohlii has yet to be proven effective.
Caffeine is an unnecessary additive which has been shown potentially harmful. There's also no information about how much is included. This is highly important to know otherwise it raises the risk for side effects.  Caffeine is a cheap additive which is best avoided as it cannot be taken late in the day, otherwise insomnia and sleep issues might occur.
The proprietary formula is not in a strong enough dosage to ensure benefits even from the wholesome ingredients. In this link is our expert reviewed list of the top 10 male enhancement supplements of the year.
T90 Xplode Price and Quality of T90 Xplode
No single bottle purchases are allowed, they only provide an auto-enrollment plant which locks people into a month to month contract.
They offer an 18 day trial which only requires shipping and handling, and if one does not cancel within the scheduled time, you're then charged $89.41. This is exceptionally expensive for such a low dosage of effective ingredients. The total proprietary formula is not strong enough to ensure reliable results.
Some of these additives are also not needed such as caffeine. This creates a tolerance over time and it can be potentially harmful. A list of the very best male enhancement pills can be found via the link here.
Business of T90 Xplode
The company is known as English Oak Partners, LLC and they can be reached via the following:
Address: 3053 Fillmore Street #258
San Francisco, California 94123
Email: [email protected]
Phone Number: (888) 680-7413
They've earned a D+ rating on their Better Business Bureau account due to their lack of customer service.
Some users also said they were disappointed due to the lack of a refund. There were users who added they tried to contact them, only to be denied. These people said they were unable to reach someone from the company, and that when they did they were told a refund would be possible which never came.
Provided in this link is a thorough list of the most effective male enhancement pills.
One strange fact about the company is that there are countless sites which have the name of T90 Xplode in some form or another. They all redirect to another unaffiliated similar supplement. It's unknown why this is so, but its suspicious behavior similar to a scam website. Without knowing what's behind this marketing campaign, it's unclear what the intention is.
It could be that the manufacturers no longer wish to market this brand, as their official website was difficult to find and could not be found on the main page of Google searches.
Customer Opinions of T90 Xplode
Finding reviews for this product is difficult; here are a few of the online opinions:
"I would avoid this at all costs"
"total rip off"
"you shouldn't buy this it does not do what it claims in any form and is useless"
The majority of opinions are from people who felt they wasted money. No positive reviews are available from any customers. Without anyone describing this as an effective supplement, it leaves a lot of doubt about the use of this brand. The top 10 best list showcasing the most effective male enhancement pills is available here.
Conclusion – Does T90 Xplode Work?
There are some heathy ingredients proven to help raise testosterone and male virility. The main problem with this is that there are also questionable ingredients in unknown amounts such as caffeine. The company is difficult to find, and once you research them it's clear there are only negative opinions about their practices. The only reviews about this product are negative, and this includes claims the business is operating a scam. It's unknown what they intend to do either with their multiple redirecting websites which are essentially spam.
Our review experts look at the company and ingredients behind male enhancement pills. The most effective overall was found to be Viritenz. It's made up of natural ingredients which can help increase libido, provide energy without stimulants, raise testosterone, and provide numerous other healthy benefits.
Users have praised its al-natural formula for helping increase girth and performance in the bedroom. They also have said it's easy to use and promotes noticeable changes.
This formula is made in a certified 3rd party reviewed facility to ensure quality. Click the link for more on the benefits of Viritenz.