Mdrive Prime Review: Don't Buy Before You Read This!
Expert rating:

By Natalie K (Senior Reviewer) December 21, 2022 Advertising Disclosure
What is it?
Mdrive Prime is a daily wellness supplement aimed at boosting energy, performance and sex drive in men experiencing issues that come with having low testosterone. The manufacturers of this product claim it can help reverse the drop in testosterone that comes with age.
Mdrive Prime is made from an all-natural formula that promises to increase energy and stamina by the use of ingredients like DHEA, which supports overall testosterone levels. The makers of Mdrive Prime also mention the supplement helps with muscle recovery and general athletic performance.
After reviewing countless male enhancement supplements,  our review experts have come to the conclusion Viritenz is the most effective herbal pill of its kind. Crafted from an all-natural, yet potent formula, this product has been shown to improve all-around sexual performance and satisfaction in users. Plus, each ingredient has undergone studies to ensure this is a safe, high quality product. To learn what benefits Viritenz has to offer, click here for more information.
Mdrive Prime Ingredients and Side Effects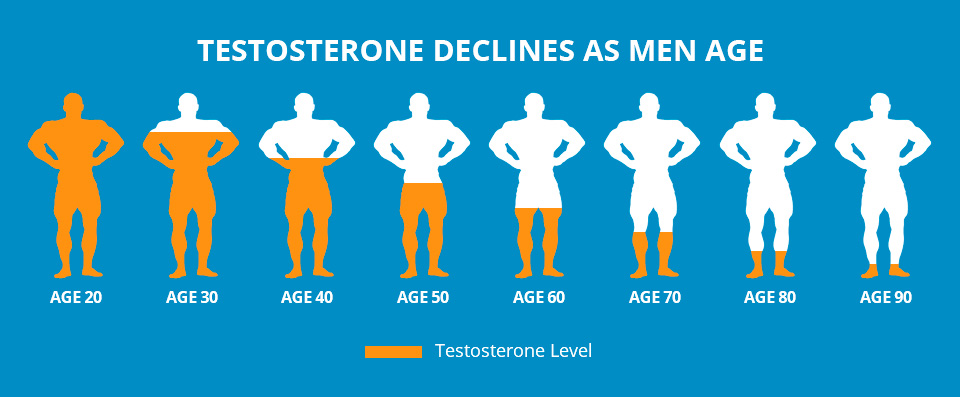 While we don't have a full list detailing the exact measurements of each ingredient, the website lists the ingredients used to make this supplement. Though we can't sure of the amounts, here's a look at what's inside Mdrive Prime.
| | | | |
| --- | --- | --- | --- |
| DHEA | Maca Root | Damiana | Ashwagandha Extract |
| American Ginseng | Cordyceps | Maitake | Bioperine |
DHEA: A hormone that is made by the human body, DHEA is the precursor to both male and female sex hormones. DHEA is taken to boost physical performance and improve sexual health.
According to WebMD, taking DHEA may worsen liver problems or affect insulin levels.
Maitake: A mushroom used to help boost the immune system, maitake is thought to contain chemical properties that may fight cancer, lower blood pressure levels and increase energy levels.
Cordyceps: A fungus that grows on a certain kind of caterpillar, cordyceps is used to treat sexual dysfunction and improve the immune system.
Cordyceps may cause the immune system to become more active, which may increase the symptoms of autoimmune diseases such as rheumatoid arthritis, lupus and multiple sclerosis.
American Ginseng: A wild ginseng that grows in North America, this herbal supplement is thought to help boost the immune system and reduce stress.
Damiana: Derived from a shrub grown in Mexico and the West Indies, damiana is used as a natural aphrodisiac, and is thought to help and prevent sexual health problems.
Ashwagandha Extract: A plant grown in India, the root and berry of ashwagandha are used to make a number of herbal medicines to treat pain and inflammation, insomnia, anxiety and fertility issues. It is also thought to be an effective aphrodisiac in both men and women.
According to WebMD, ashwagandha may cause nausea, vomiting and diarrhea.
Bioperine: A black pepper extract that works to help the body absorb all other ingredients included in this formulations.
To take a look at the full list of our top-rated male enhancement pills this year, click the link provided.
Mdrive Prime Quality of Ingredients
As mentioned above, the main problem with Mdrive Prime is, there is no information available to the public detailing the measurements of each item in the formula. For that reason, it is difficult to fairly evaluate the quality of this supplement. Ingredients like ginseng, damiana and black pepper extract are all safe for most diets. Cordyceps and ashwagandha may pose some slight risks for users, such as stomach issues, but should be safe for use by most individuals. The hormone DHEA may be dangerous for those who suffer from diabetes or any conditions concerning the liver.
Click here for an in-depth look at this year's top rated male enhancement pills.
The Price and Quality of Mdrive Prime
Mdrive Prime is regularly sold at $45.99 for a a single bottle containing 60 capsules, but the official website frequently offers this product on sale, and offers greater savings of you buy multiple bottles at a time, or enroll in their monthly subscription service. You can purchase this product directly from the official webpage, or on Amazon. Amazon's pricing may be a bit lower than the official website, but it may vary. Mdrive Prime is currently sold on the e-commerce platform at $29.99.
The Mdrive Prime website offers a 60-day money back guarantee and free shipping on all orders.
According to the official webpage, Mdrive Prime was created by a product formulator with 30+ years of experience. The site offers a number of clinical studies on the specific ingredients used in the formula, but not for the formula as one unit. While this does offer some peace of mind for a prospective consumer, there still is no solid evidence that this product, in its entirety, effectively improves sex drive, performance and testosterone levels.
Discover which male enhancement pills our review experts  rated best by clicking this link.
Business of Mdrive Prime
The name of the company that manufactures Mdrive Prime is known as DreamBrands, and their contact information is as follows:
Phone Number: 888-300-9181
Address:  11645 N. Cave Creek Road
Phoenix, AZ 85020
The Mdrive Prime official website features a lot of information about the product, multiple clinical studies for each ingredient, as well as a comprehensive "about us" section, which you generally don't see on similar product websites. Overall, Mdrive Prime puts forth a professional website that seems transparent and reputable. There are no apparent complaints against this company, nor are they listed with the Better Business Bureau.
Unfortunately, as mentioned above, all listed clinical studies are only for individual ingredients or smaller blends added to their formulations. This is better than many similar products on the market, however, we still don't know how effective this formula is, nor how much of each ingredient is included.
Based on the above information, it remains unclear whether or not Mdrive Prime is effective as a male enhancement supplement, but they do appear to be following legitimate business practices.
Customer Opinions of Mdrive Prime
Reviews for Mdrive Prime have been mixed. This supplement has shown some promise for some users, while others experienced no results at all. Here's a look at what customers have had to say:
"When I take Mdrive Prime, I feel more energized throughout the day, both at work and in the gym. It helps even out my energy levels, rather than having them come in short bursts."
"I do believe M Drive doesn't deliver the advertised results. This product uses false marketing and offers way more promises than positive changes."
"I took Mdrive Prime according to the instructions each day until the bottle was finished. I did not see any results whatsoever. A complete waste of money."
"The only physical change I noticed after taking this supplement was an upset stomach."
While the official website claims this product works by citing a number of clinical studies, the user reviews for Mdrive Prime suggested a range of results. Many users felt that this product helped their overall health, but it seems this product may be more successful as a multivitamin or dietary supplement rather than a male enhancement product.
Check out our expert guide to the top-performing male enhancement supplements of this year.
Conclusion – Does Mdrive Prime Work?
Mdrive Prime has the benefit of being manufactured by a reputable company without any major issues. The individual ingredients have been subject to clinical studies concluding that this product is likely safe for most people.
Unfortunately, this product does not contain any ingredients that have been linked to testosterone production, which is the main purpose of this supplement. DHEA, a precursor to testosterone is merely there to support the hormone, but does not create it.
Based on the ingredients alone, there is no concrete evidence that suggests that this product lives up to all of its promises. This supplement is aimed more at promoting general health and wellbeing, and may be more akin to a multi-vitamin than a major boost for the consumer's sex drive and performance. Improved health may lead to improvements in the bedroom, but Mdrive Prime is likely best used by men who are otherwise healthy and are not suffering from chronic sexual health issues. Mdrive Prime is made to supplement long term heath goals, rather than help men achieve erection or duration, so this may not be the most effective option for men looking to improve their sex life in the near term, or get a boost right before a sexual encounter.
Additionally, the lack of clinical trials completed on the product as a whole means there isn't any concrete evidence proving the efficacy of Mdrive Prime.
Our review experts have looked at many different options, and found the most effective male enhancement pill on the market is Viritenz. This supplement helps to boost male sexual health through a potent blend of herbal ingredients like tongkat ali, ginseng, maca root powder and L-arginine, which have all proven themselves effective in men with issues like low testosterone or erectile dysfunction.
Viritenz is manufactured in an FDA-approved facility and follows up-to-date GMP protocol. Plus, the product undergoes regular third-party inspections to ensure a safe, high quality product. For more information about Viritenz and how it can improve your sex life, click on the link provided here.