NO2 Blast Review: Don't Buy Before You Read This!
Expert rating:

By Natalie K (Senior Reviewer) March 16, 2022 Advertising Disclosure
What is it?
NO2 Blast is a male enhancement supplement designed to increase muscle strength, boost stamina, and maximize muscle pumps.  It is formulated to effectively deliver nitric oxide to the muscles for optimal performance and growth.
The supplement claims it can help you reinvent your body by shedding fat, improving muscle definition, and supporting levels of natural testosterone.  The product mainly aims toward bodybuilding concerns, but it also promises to enhance sexual performance and increase libido.
Our panel of men's health experts has named Viritenz as the best overall product for male enhancement.  It has been shown to boost production of testosterone, increase stamina, and enhance sexual performance. Click here for customer testimonials and learn how Viritenz can benefit you.
NO2 Blast Ingredients and Side Effects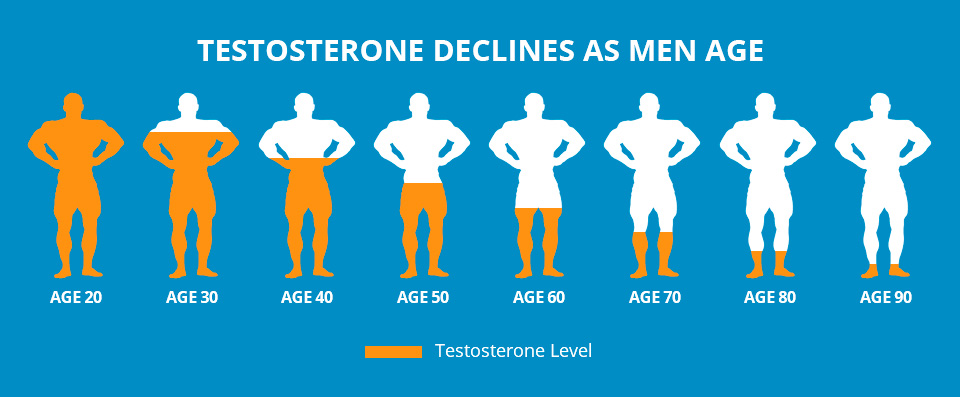 The active ingredients in NO2 Blast are:
| | | |
| --- | --- | --- |
| Arginine Alpha Ketoglutarate | Arginine Hydrochloride | Arginine Ketoisocaproate |
| Dicalcium Phosphate | Dipotassium Phosphate | L-Citrulline |
Arginine Alpha Ketoglutarate: An amino acid salt used in bodybuilding supplements to help break down exercise by-products, improve blood flow to the muscles, and stimulate protein synthesis in the body.
Arginine Hydrochloride: A synthetically made form of the amino acid, Arginine, that increases the diameter of blood vessels. Arginine stimulates the production of Nitric Oxide, which causes blood vessels to relax and expand.  This increases oxygen flow to the muscles, which can enhance performance and increase endurance.
Arginine also supports the production of Human Growth Hormone, which aids in many important processes, including muscle recovery, metabolism regulation, and maintaining heart and kidney health.
Arginine Ketoisocaproate: A keto acid that can help slow catabolism, which extends energy release over a longer period of time, resulting in increased endurance.  It is also essential for the removal of ammonia, a byproduct of exercise, from muscle.
This ingredient can also help guide glucose into muscle cells instead of being stored in fat cells.  This results in fuller looking, lean muscle.
Dicalcium Phosphate: This additive is used in pharmaceuticals and supplements as an agent to bind all ingredients into tablet form.  It is not an active ingredient.  It does have some associated side effects, however, including exacerbating existing conditions and negatively interacting with other medications.
Dipotassium Phosphate: This inert ingredient functions similarly to Dicalcium Phosphate as a buffering and binding agent.  It does not provide any nutritional value or any physical benefit.
L-Citrulline: A naturally-occurring amino acid that converts to L-Arginine and nitric acid in the body. It can support protein synthesis, improve blood flow throughout the body, and lower blood pressure.
It has also been shown to improve erections in men who have mild erectile dysfunction.
Follow this link for a list of the best male enhancement products.
NO2 Blast Quality of Ingredients
NO2 Blast does not disclose the full list of ingredients on the website.  It claims to contain an L-Arginine based proprietary blend, but no other specific ingredients are mentioned.
Not disclosing all the ingredients in a supplement can pose a safety risk to sensitive users.  It also makes it impossible for consumers to research ingredients and dosages to ensure it will address their specific concerns.
It also inspires distrust in the manufacturer and skepticism about the product.
Fortunately, a customer posted a picture of the label, but it does not offer much more information than the website.  The formula is composed of two proprietary blends, neither of which contain dosage amounts.
The Proprietary Triple Action Nitric Oxide Matrix contains three Arginine-based acids, Arginine Alpha Ketoglutarate, Arginine Hydrochloride, and Arginine Ketoisocaproate.  This L-Arginine-based matrix is formulated to dramatically improve the flow of oxygen-rich blood and other nutrients to the muscles.
Arginine Hydrochloride increases blood vessel diameter by stimulating Nitric Oxide. Improved oxygen flow to the muscles means better pumps, maximum energy output, and quicker recovery time after strenuous workouts.
Arginine Ketoisocaproate complements the effects of Arginine Hydrochloride by efficiently using the extra energy afforded by the increased flow of oxygen and nutrients.  It also helps flush ammonia, an exercise waste product, from the body after strenuous activity.
Finally, Arginine Alpha Ketoglutarate also contributes to breaking down by-products of exercise, and also stimulates protein synthesis.
The Proprietary Nano Delivery Matrix contains Dicalcium Phosphate, Dipotassium Phosphate, and L-Citrulline.  These are not active ingredients, but it is claimed that this specific blend can help efficiently transport the active ingredients for optimal delivery where and when they are needed.
These claims are dubious, however, as Dicalcium Phosphate and Dipotassium Phosphate are tableting agents and do not contribute or enhance anything related to their claims.  They simply keep the supplement in an indigestible form for longer, extending release in the body.
This product is not recommended for kidney dialysis patients who need to limit or avoid potassium and phosphate additives in their diet.
Follow this link for a comprehensive list of the most effective male enhancement products.
The Price and Quality of NO2 Blast
NO2 Blast is very expensive compared to other male enhancement products containing similar ingredients.
The regular product cost is $86.51, but it is not available for outright purchase.  It is only available through a trial.
Per the terms of the trial, a credit card must be provided for the shipping charges of $4.95.  Once the trial is over after a period of 14 days, the full product cost will be charged to the credit card on file.
It is important to read the small print to avoid unwanted charges, as customers are automatically enrolled into their replenishment service until it is canceled.
The information provided about the ingredients and the science behind the formula is very vague, so the value also remains unclear.
Check out which products topped the list of male enhancement supplements for the best value.
Business of NO2 Blast
The listed manufacturer of NO2 Blast is Total Body Transformations.  Their listed contact info is:
Phone: (888) 622-9037
Address: Total Body Transformations
9753 66th St N, Suite 226
Pinellas Park, FL 33782
Email: There is no direct email address or contact form.
It should be noted that the listed address is a mailbox service center, not an actual office address.  It is clear the company does not want to be located.
Buried in their Privacy Policy, however, and those of a few other products reviewed by our men's health experts, is a contact address belonging to a company called Advanced RX Holdings, Inc.
According to public records, the company failed to pay the annual corporate fee to remain active.  The product is still being distributed, however, so it is likely the company is now doing business under a different name.
There are many complaints about the company on various consumer protection websites.  Customers say their marketing is misleading and their business practices unethical.
Their questionable ethics, obscure terms of service, and lack of product information aside, consumers want to know if the product works.
Click here to see the product our panel of experts named the best overall for male enhancement needs.
Customer Opinions of NO2 Blast
No supplement works the same for everyone.  Fortunately, there are online reviews available, allowing consumers to make informed decisions.
"I did not experience any of the benefits they claim.  I've only noticed difficulty sleeping and headaches."
"Snake oil.  I can almost hear the carnival music in the background while the sleazy salesman barks out unsubstantiated claims."
"I get a noticeable burst of energy that helps me power through workouts.  I do get a little jittery if I don't channel it at the gym though."
"I am 71 and my libido has increased tremendously.  I don't work out too intensely but I still see muscle gain and fat loss.  Maybe it's a placebo effect, considering all these negative reviews, but it works for me."
The results of any male enhancement supplement depend on individual body type, allergies, proper dosage, and many other contributing factors. It is important to be aware of this when researching supplements based on customer opinions.
Click here to see which male enhancement product our panel of experts rated the most effective.
Conclusion – Does NO2 Blast Work?
NO2 Blast is formulated to support the natural production of testosterone by maintaining optimal hormonal balance and improving circulation to efficiently deliver nutrients to the muscles.  The product claims it will build lean muscle quickly, dramatically increase strength, and even boost sexual performance.
The supplement does not disclose all its ingredients, however, and it doesn't provide much detail about how they work together to deliver the promised results.  It may contain a few ingredients shown to support testosterone production and improve blood flow, but the company does not stand behind its product, and that can't be ignored.  Our review experts are unable to recommend this product when there are so many other effective options available for far less money and risk.
Our expert reviewers tested and compared many male enhancement products and agree: Viritenz is the best overall.
The safe, all-natural ingredients in Viritenz have been shown to boost testosterone, increase circulation to the muscles, and improve stamina.
Learn more about the science of Viritenz, and find out how it can help enhance your physical performance.