Andro400 Review: Don't Buy Before You Read This!
Expert rating:

By Natalie K (Senior Reviewer) November 27, 2022 Advertising Disclosure
What is it?
Andro400 is a supplement for men aimed at helping to increase the amount of hormones responsible for sexual performance, muscle growth and overall energy levels.
According to the manufacturer, Andro400 is a testosterone booster purported to reduce belly fat, increase energy and improve low sex drives. The main ingredient is Eurycoma longifolia extract, which combined with L-citrulline and L-arginine is said to open up blood vessels, allowing blood to flow more freely through the body. After taking a look at a number of male enhancement drugs, our review experts have come to the conclusion that Viritenz is the best option out there.
The natural, yet potent formula offers users an all-around performance boost, without any of the negative side effects. Read more about Viritenz here.
Andro400 Ingredients and Side Effects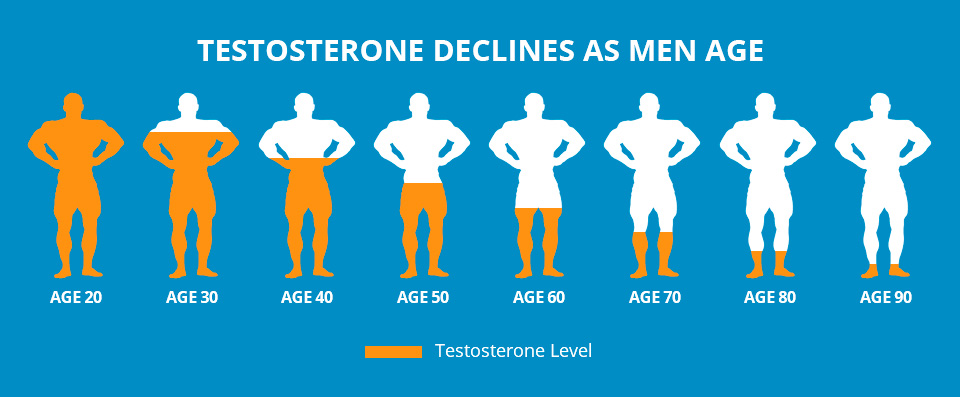 Ingredients:
| | | |
| --- | --- | --- |
| Eurycoma Longifolia | L-arginine | L-citrulline |
Eurycoma Longifolia: 250 mg A common ingredient in supplements aimed at increasing testosterone in users, eurycoma is thought to increase hormone levels, as well as have some value as an aphrodisiac and may be useful in treating users with erectile dysfunction.
There are no known side effects associated with taking eurycoma longifolia.
L-Arginine: 250 mg Used to treat erectile dysfunction, boost energy and immune system performance, L-arginine is a common ingredient in male enhancement supplements, due to its ability to expand blood vessels and relax muscle tissue.
L-citrulline: 250 mg Citrulline helps our bodies make arginine. This may be included in the mix, as by making more arginine, there is a chance it may boost levels of existing growth hormones, and from there, increase erections.
According to WebMD, side effects may include headaches, upset stomach, dizziness lowered blood pressure, drowsiness, nervousness and changes in mood.
For a list of our top-ranked male enhancement supplements, click here.
Andro400 Quality of Ingredients
Unfortunately, the company that makes Andro400 has only released the three ingredients detailed in the above section. While it's generally a positive to have a short ingredient list, it seems that they rely too heavily on the benefits of eurycoma longifolia alone.
The manufacturer recommends taking two capsules once a day with food. For best results, they suggest that breakfast is the best time to take the supplement.
The makers of Andro400 have stated that there are no adverse side effects associated with taking the supplement. However, there is little evidence that this minimal blend does much at all for male sexual performance, strength and libido. While there is little evidence suggesting eurycoma causes any side effects, L-citrulline may not be safe for people with heart conditions, diabetes, or high blood pressure.
Again, as we mentioned briefly above, the ingredients have insufficient evidence to boost athletic and sexual performance as promised, or serve as an effective treatment for erectile dysfunction.
Click here for our guide to choosing the best male enhancement products.
The Price and Quality of Andro400
Andro400 is a relatively affordable male enhancement product. A 30-day supply retails for $34.95, though there are a number of bundling offers that bring the price point down a bit. If you sign up for autopay, you'll receive a bottle every month for $29.95. We recommend avoiding the autopay option. The five dollar saving simply isn't enough to make up for the fact that its challenging to cancel these types of memberships.
The website offers free shipping on domestic orders, as well as a 90-day money-back guarantee, less shipping and handling charges.
For more information on male enhancement products that really work, take a look at our experts' top picks.
Business of Andro400
The company that makes Andro400 is known as Natural Health Concepts. Their contact information is listed as follows:
Phone Number: (877) 711-3173
Address: 5407 N Haverhill Rd
#336
West Palm Beach, FL 33407
Email: [email protected]
Andro400 packages arrive in an unmarked, discrete package to ensure consumer privacy.
Natural Health Concepts does seem to be making an effort to as though they have a helpful customer service team on hand, unlike many of their competitors. However, the company is not listed on the Better Business Bureau website and there are some reports circulating on the web that money back guarantees have not been honored.
The Andro400 website itself has a number of positive customer testimonials, but you'll need to take these with a grain of salt.
For more information on male enhancement products that really work, take a look at our experts' top picks.
Customer Opinions of Andro400
Customer reviews of Andro400 have been mixed for the most part, but they do suggest claims that the supplement is the "Number One Natural Testosterone Booster" is overblown. Additionally, it is somewhat difficult to find impartial reviews online.
Here's what people are saying:
"No clear benefits from taking Andro400. Don't waste your money."
"After taking Andro400 for several months, I've not seen any results."
"Good product. After two months, I can see some results with exercise."
"I've lost a few pounds and have some extra energy."
Most of the more positive reviews we've come across mention they've seen some small gains in their fitness and weight loss goals, but we haven't seen anything that suggests Andro400's validity as an answer to low testosterone or sexual dysfunction in men, as promised on the product website.
Additionally, there have been some claims of numerous charges to customer credit cards, trouble with getting a refund and more. The company Facebook page is full of complaints ranging from customers feeling as though they've been scammed, can't reach customer service and more.
Conclusion – Does Andro400 Work?
Andro400 has a short ingredient list and the risk of serious side effects is relatively low, compared with other male enhancement products containing a long list of stimulants, and worse. However, the low dose recommended by the manufacturer is unlikely to yield any meaningful results in its users.
There is evidence suggesting that Andro400 has worked as an aphrodisiac for some users, however, this is largely up in the air, based on a sample size of too few people. As far its use as an effective male enhancement solution, this product seems to be marketed as an energy booster and weight loss tool for both men and women. Our suggestion is, if you're looking for a male enhancement product to boost testosterone, look for something that specifically addresses those needs.
While Natural Health Concepts does offer a 90-day money back guarantee, the sheer amount of complaints, lack of an online presence paired with the blindly positive reviews on their own webpage comes off a bit fishy from a consumer standpoint.  The small number of positive reviews suggest consumers are experiencing a placebo effect, as they seem vague and tout little payoff, even after months of use.
Based on these factors, we cannot recommend Andro400 to our readers, as there simply is not enough evidence to support claims that this is truly the best solution for sexual dysfunction as well as the other signs of andropause.
Among the many products our reviewers have tested, we've found that Viritenz is the best on the market. With its potent formula and all-natural ingredients Viritenz is a safer and more effective alternative to other male enhancement products on the market.
Additionally, Viritenz is manufactured in an FDA approved facility, meaning everything from the formula to the machinery is subject to regular third-party inspections. To learn more about Viritenz, click here.