Bioxgenic Biohard Review: Don't Buy Before You Read This!
Expert rating:

By Natalie K (Senior Reviewer) February 21, 2023 Advertising Disclosure
What is it?
Bioxgenic Biohard is a male enhancement product made from herbal ingredients. The makers of Bioxgenic Biohard say this product delivers more endurance in the bedroom, as well as gains in erection size and enhanced pleasure.
Bioxgenic Biohard reportedly works within 45 minutes of taking, promoting blood flow to the penis and acting as an aphrodisiac. While the label suggests taking before sex, the manufacturer claims Bioxgenic Biohard works better with daily use.
Our expert reviewers have found that Viritenz is the most effective solution for sexual enhancement. Ingredients like L-arginine, ginseng and maca deliver a number of benefits like enhanced drive, more stamina and harder erections. To learn more about the many benefits Viritenz can provide, click here.
Bioxgenic Ingredients and Side Effects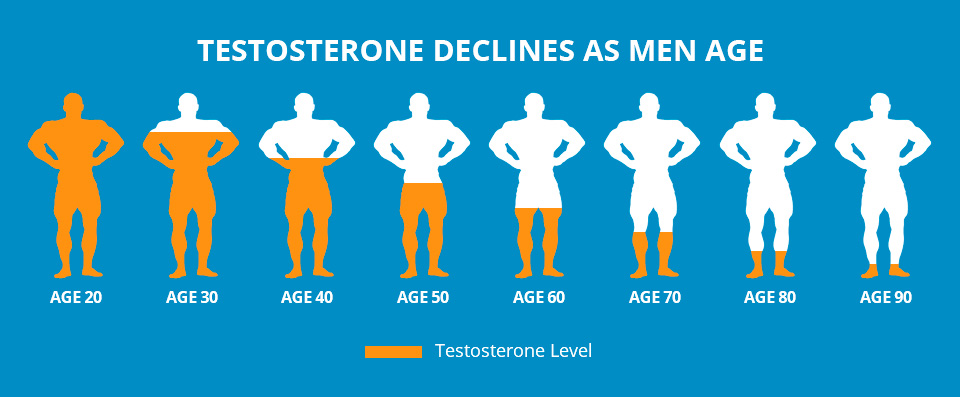 The Bioxgenic Biohard website, as well as GNC and Walgreens' online platforms have posted the official product label for easy consumer evaluation. Take a look at what's inside the formula:
| | | | |
| --- | --- | --- | --- |
| Epimedium | Continuous Nitric Oxide Factors | Tribulus Terrestris | Maca Root |
| Yohimbe Extract | Eurycoma Longifolia | Siberian Ginseng | Xanthroparmelia Scabrosa |
Continuous Nitric Oxide Factors: A blend of amino acids, including L-Arginine and L-Citrulline used to stimulate nitric oxide production in the body, leading to increased blood flow to the penis, brain and extremities, helping produce erections in users.
Additionally, this blend may help users boost athletic performance and build and retain muscle mass.
Yohimbe Extract: An evergreen tree grown in West Africa, yohimbe is used to increase sexual desire as well as enhance sexual and athletic performance.
Side effects associated with taking yohimbe may include dizziness, nausea, diarrhea, shaking, insomnia, anxiety, sweating and vomiting.
Yohimbe may also cause more serious problems like heart palpitations, tachycardia, and in some cases, heart attack, kidney failure or even death.
Eurycoma Longifolia: A Malaysian plant used to improve male fertility and stimulate sexual arousal.
Tribulus Terrestris: A Mediterranean plant used to treat sexual dysfunction and infertility.
Epimedium: A Chinese herb also known as horny goat weed, epimedium is used to stimulate sexual desire with use and enhance performance in the bedroom.
Side effects associated with taking epimedium may include headaches, nausea, dizziness, vomiting and diarrhea.
Additionally, users may experience a rapid heartbeat, heart arrhythmia or trouble breathing.
Siberian Ginseng: A plant known as an adaptogen, Siberian ginseng is used to help the body adapt to environmental and physical stresses. It may also improve athletic performance.
Maca Root: A root crop grown in the Andes, maca used to boost energy and general wellness and is thought to improve sexual function and stamina.
Xanthroparmelia Scabrosa: A type of lichen used as a homeopathic remedy for erectile dysfunction and stimulate sexual arousal.
Little is known about the side effects associated with xathroparmelia scabrosa, however, it does contain a chemical that may cause healthy cells in the body to die off.
Click here to take a look at the most effective sex pills on the market.
Bioxgenic Biohard Quality of Ingredients
Based on the list we found of ingredients used to make Bioxgenic Biohard, this product contains a couple items we weren't too pleased to see. Epimedium and yohimbe both have a number of risks associate with use, and may cause adverse effects ranging from headaches and dizziness to rapid heartbeat or kidney issues.
Yohimbe, in particular, acts as a stimulant and may cause problems for people with anxiety or heart condition with side effects like jittering and nervousness, or the fact that there have been some reports of users having heart attacks, or troubling palpitation. Unfortunately, because yohimbe is associated with so many negative effects, we can't recommend this product to most users.
If you are considering using a male enhancement solution, it may be wise to talk with your doctor first before adding it to your routine.
Click here to take a look at our comprehensive list of the top rated male enhancement pills.
The Price and Quality of Bioxgenic Biohard
Bioxgenic Biohard is widely available for purchase through a variety of retailers such as The Vitamin Shoppe, GNC, Walgreens. The product can be purchased through any of these third-party platforms for between $29.99 and $39.99 for a bottle containing a 30-day supply.
You can also purchase Bioxgenic Biohard through the official website for $49.99 for the same amount, though the site mentions the product normally retails for $59.99.
Bioxgenic Biohard has mixed reviews, though many people have mentioned seeing some benefits with use. It seems as though it may be effective, though not without risk, due to the presence of yohimbe and epimedium. Should you decide to try this, we'd recommend buying from Walgreens, as they currently have lowest price available.
Check out which sexual enhancement solutions our review experts rated best — click the link provided here for more info.
Business of Bioxgenic Biohard
The company that makes Bioxgenic Biohard is known as Bioxgenic, which is a division of M.D. Science Lab, and their contact information is as follows:
Phone: 1-877-719-5041
Address: Pompano Beach, FL 33069
The Bioxgenic website contains a lot of information about the product, boasting of natural ingredients that don't cause any side effects with use. Unfortunately, ingredients like yohimbe and epimedium do produce some known side effects that are often worse than the dizziness or gastric distress the website associates with prescription male enhancement solutions.
What we did like about the website was, the makers did explain how the product works to boost blood flow in the body to produce erections, as well as a breakdown of what each of the key ingredients do. Unfortunately, nowhere on the Bioxgenic Biohard site do they outline the potential for adverse effects.
After looking into M.D. Science Labs, we were unable to find any negative reports associated with this, or any other product, manufactured by this company, nor any reports of negative customer service interactions.
Customer Opinions of Bioxgenic Biohard
Because Bioxgenic Biohard is sold in so many different locations, a number of people are aware of this product and have written reviews about their experience with it. Results varied based on body types and other factors, but here's a look at what people had to say:
"Biohard does give a pretty good boost, I didn't get any side effects, like I have with other products. If you about an hour before having sex, it seems pretty effective. I don't use it every day, but I will definitely use it again."
"No way would I take this as a daily supplement, it works, like Viagra or something, but it really makes me jittery, and I cannot sleep. Don't take this too late in the day, it's like you drank a full pot of coffee."
"I wanted something to help take my sex drive to the next level. Unfortunately, the effects really made me not want to have sex and I couldn't perform—headaches, jitters, insomnia and a really upset stomach. I hated it."
Reviews for Bioxgenic varied quite a bit. Some users felt this product was effective for them, citing more energy and heightened arousal in the bedroom.
On the other hand, some users felt the stimulant effect of the yohimbe was too strong, making them feel jittery or dizzy, rather than sexually aroused.
Our review experts have put together a guide of the best male enhancement supplements of the year — click here for more.
Conclusion – Does Bioxgenic Biohard Work?
After reviewing Bioxgenic Biohard, we wouldn't recommend using this based on the fact that yohimbe is a key ingredient in this formulation. While this yohimbe may be an effective, natural solution for erectile dysfunction, it may be just as dangerous, if not more, as a prescription ED medication, especially for people with heart issues.
Additionally, we found it a bit strange that the manufacturer suggested both taking this product both as a daily supplement, as well as right before sex. The fact that Bioxgenic Biohard is made with ingredients like yohimbe and epimedium used to produce an erection in a short amount of time, it makes more sense to use this product as you would a prescription medication like Viagra or Cialis. Not to mention, the stimulant effect of the product may be unwelcome for daily use.
As far as the legitimacy of the company is concerned, M.D. Science Lab appears to be running a business without taking advantage of others through bogus free trials and the like. Plus, Bioxgenic Biohard is widely available through a number of retails with good reputations, like GNC, Walgreens and The Vitamin Shoppe, which lends some credibility to the brand.
Our team of experts has found Viritenz to be the most effective herbal treatment for sexual dysfunction. Made from all-natural ingredients like maca root, ginseng, L-arginine and more, this product is proven to improve sex drive and function, as well as provide more energy and stamina.
Viritenz is safely manufactured in compliance with GMP standards. This product is also subject to routine third-party testing to guarantee safety and efficacy. To read more about the benefits of Viritenz, click the link provided here.